What a wonderful winter wedding! Gina, Alex, and their family were so cool, fun, and a joy to work with! All of the vendors were top notch, and super cool to work with. Two thumbs way way up for everyone who helped make this day happen!
As for the blog, "Hey Sisters Photography" already did a wonderful job covering this on their blog, so here is a link to their hard work and fine job on the photo coverage. I am a terrible writer / bloggist / Blogographer - but I attempted at writing some BTS insider info of what it takes to be a wedding film maker , and why you should always carry a $10, $5 bill, and five singles in your wallet at all times. Read below and enjoy... hopefully.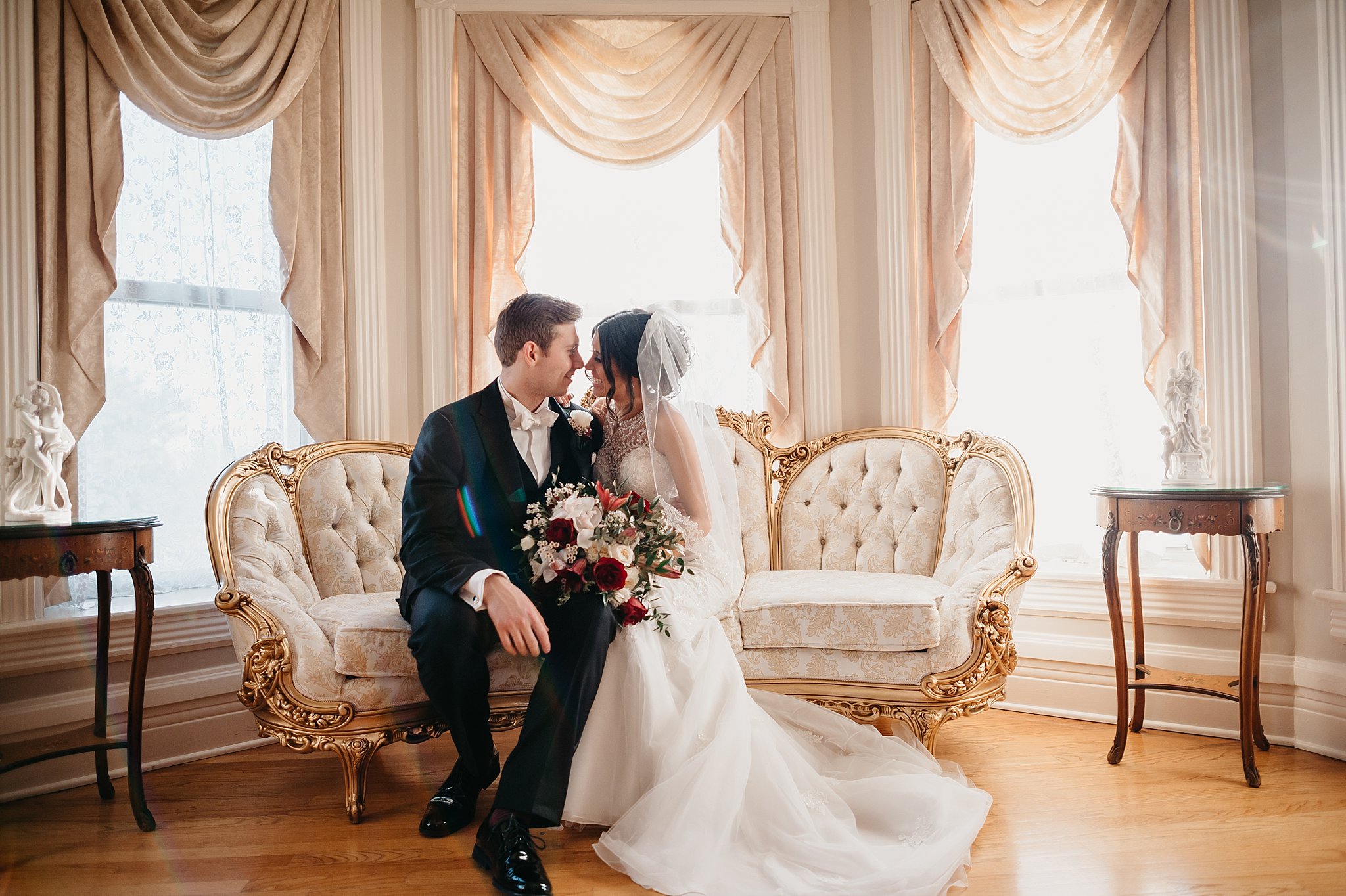 CLICK HERE TO VIEW
THE CUSTOM VIDEO ALBUM
: Frank Slow Films - Behind the Scenes Shenanigans :
I was fortunate enough to work alongside my buddy, Mark Wynn of Wynn FIlms. He's so easy to work with and the footage he shot was just outstanding. We started off the day at Harrah's Joliet Casino hotel. This place is huge and it was cold outside, but we really lucked out with free valet parking. Those valets were freezing their butts off, so I wanted to tip them for their hard work. I didn't have any cash so I figured I would stop by the ATM, after all, it was a casino. Finding the ATM was a pain. I asked at least 6 employees who kept saying "Keep going thata way, you'll find it" Had I a fitbit, I wouldve gotten my steps in for the day. After an intense walking around and sweating mildly from carrying cameras and support gear - i finally found the Oasis of cash that is the ATM. The fees were like $7 or something ridiculous like that. I figured it was a scratch since I had gotten free valet services , and I already told my valet that I would tip him - I definitely don't want to anger the karma / valet gods - so I withdrew $100, thinking it would spit out five $20 bills. Wrong. One crisp shiny and brand new $100 bill. Damn it. Nobody would break my change, and I couldn't really argue with the machine. At least not without paying another $7.50.
So my valet got lucky - I tipped them $20 and told them to split it amongst themselves. Perhaps that was pretentious of me, but I thought it fair. So I race to the ceremony location after all this Valet tipping / ATM shenanigans. Luckily the timeline was in our favor - always add extra time to your timeline when planning your wedding! We still arrived plenty ahead of everyone to set up and get the B Roll footage we need of guests arriving and socializing. The ceremony went off without a hitch, and the house Priest was amazingly helpful with audio. He installed the sound system, so he knew his Sh**! The only gripe I had was the lighting in the church - but that's almost always the case. There was a hot spot on the altar of tungsten light that really made editing a pain, echo was rough on the audio, due to the size of the church - I am definitely going to start mic-ing the bride in the future - the groom's lav just doesnt cut it.
So I lost my jacket - apparently one of the bridesmaids borrowed it, which is fine, but it was a pain in the butt to track it down and get access to the room it was locked up in. Which makes sense. The staff at the Haley mansion was really really helpful, and I always love shooting there. From serving us dinner, to helping me find my jacket. And we also lucked out with the Walk - Ins live band performing! They are super cool - like Joe bought me and Mark a burger cool.
The speeches and first dances were off the chain. Literally - had there been a chain, the speeches would have been off of said chain. I loved the father of the bride's energy -
Like Ice Cube said, "It was a good day"